Brazil has produced some of the best football players and many of them have had the opportunity to move over to Europe and play in some of the biggest leagues for some of the biggest teams in the world.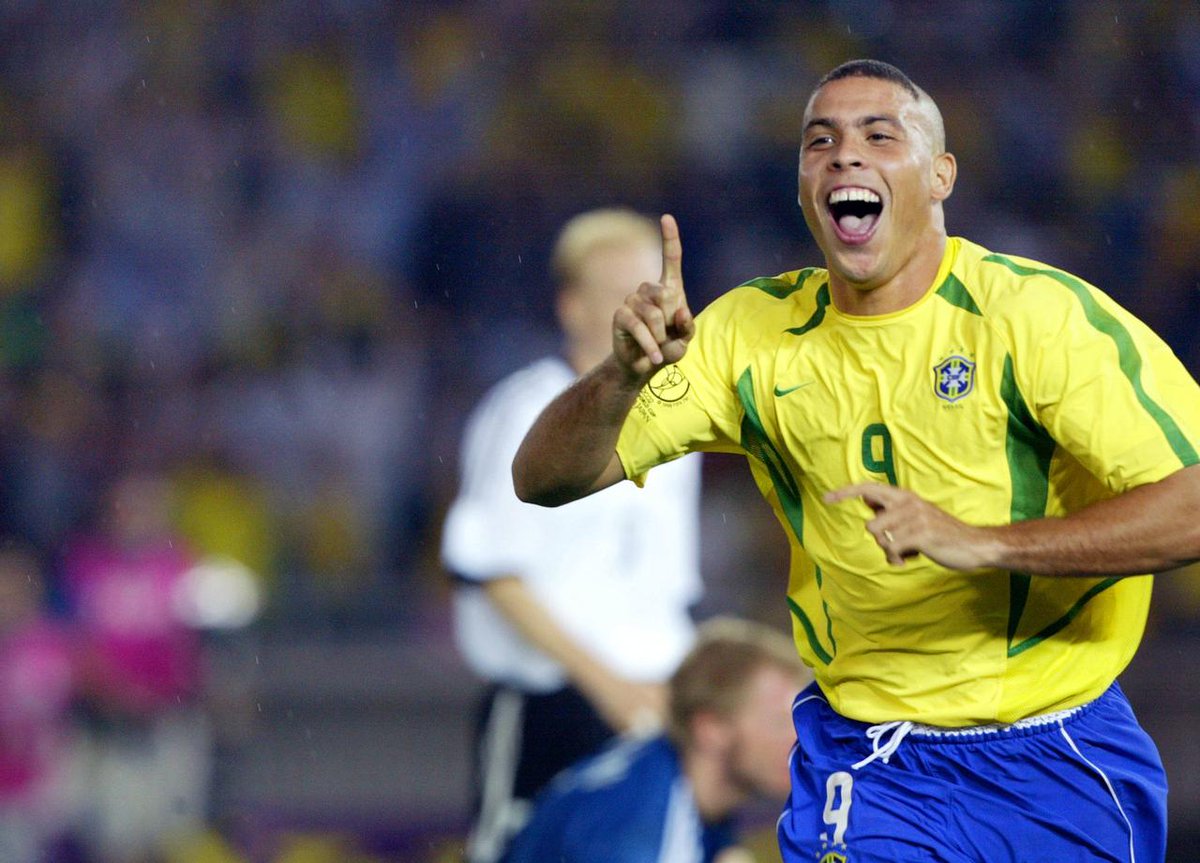 They are the most successful team in the World Cup, having lifted the trophy five times, their most recent being in 2002. Despite hosting the 2014 World Cup, Brazil were knocked out by eventual winners Germany 7-1 in the semi-final, meaning the Germans are one World Cup behind the Brazilians ahead of the 2018 World Cup which will be held in Russia and football betting is likely to see them remain one of the favourites once again.
But who is the best Brazilian football player? We take a look at some of the greatest Brazilians to step foot on a football pitch and their individual honours and well as those won with both club and country.
Pele
Edson Arantes do Nascimento or as he's more commonly known, Pele, is generally regarded as the greatest player to ever play football. Known amongst players and fans as "The King of Football", the Brazilian managed to win three World Cups during his illustrious career.
Pele is one of the few great Brazilians to have never played in Europe for a European club, having spent the majority of his career at Brazilian club Santos before ending his career at American football club New York Cosmos.
He made his debut for Santos aged just 15 and holds the record for the most appearances for the club and is the record goal scorer. He made over 1100 appearances for Santos scoring over 1000 goals in an eighteen year spell with them.
Internationally, as well as winning the 1958, 1962 and 1970 World Cups, Pele also managed to become the top scorer for Brazil, with 77 goals.
Ronaldo
The original Ronaldo, is a player who is generally considered to be one of the best pure strikers in the game. He won two World Cups, in the United States in 1994 and in South Korea & Japan in 2002. He helped Brazil reach the final of the 1998 World Cup, however on the eve of the final, he suffered a fit and was rushed to hospital. Despite being cleared to play and making himself available, he was unable to find the same form he was in during the previous matches in the tournament and hosts France would beat Brazil 3-0.
At club level Ronaldo played for club rivals in both Spain and Italy, having played for both Barcelona and Real Madrid in Spain and Inter Milan and AC Milan in Italy. He won the UEFA Cup with Inter Milan in 1998 and La Liga with Real Madrid in the 2002/03 and 2006/07 seasons. He was named Fifa World Player of the Year three times; in 1996, 1997 and 2002.
The Brazilian striker's career was ravaged by knees injuries and later, weight issues and were it not for these issues, Ronaldo may have overtaken Pele as the top scorer for Brazil.
Ronaldinho
Ronaldinho moved to Europe in 2001 as he left Gremio to join French club Paris Saint-Germain, where he began to establish himself as a top player, even if he showed some inconsistency. He spent two seasons in Paris before leaving for Spanish club Barcelona, where the Brazilian attacking midfielder made a name for himself globally, winning two La Liga titles and a Champions League during his five years at the club.
He was an integral part of the 2002 World Cup winning Brazil team, in particular against England in the quarter-final, where he showed his immense talent in setting up Rivaldo to score the equaliser before scoring a memorable free-kick which caught the England goal keeper David Seaman off guard.
His final club in Europe was AC Milan, where he played for three seasons, winning the Serie A title in the 2010/11 season. He moved back to Brazil and finally called an end to his career in 2015.
Romario
There are few players who were quite so clinical in the penalty area than Romario. The Brazilian striker managed to notch up nearly 700 goals in close to 900 games at club level, winning the Eredivisie three times with PSV and a La Liga title with Barcelona.
1994 was a great year for Romario, having won the 1993/94 La Liga title with Barcelona, he went on to win the 1994 World Cup in the United States before rounding off the year by winning the FIFA World Player of the Year.
Much like Pele, Romario is praised as one of the greatest players, with Dutch legend Johan Cruyff describing him as "a genius of the goal area."
Cafu
Widely regarded as one of the best full backs in football, Cafu managed to carve out a career in which he won two World Cups, USA 1994 and South Korea & Japan 2002. At club level he won two Serie A titles, one with Roma in the 2000/01 season and another with AC Milan in the 2003/04 season.
In continental competitions he helped Real Zaragoza to win the UEFA Cup Winners' Cup, while he managed to win Europe's biggest club competition, the Champions League in the 2006/07 season with Milan. The club would also go on to win the Super Cup and FIFA Club World Cup later that year with Cafu playing an influential role in providing the club's success.
Despite being a defender, he was an attack minded player who loved to get forward and provide accurate crosses for team mates in the penalty area. His longevity as a player helped him become the most capped player for Brazil, having made 142 appearances for his nation.
Dani Alves
He may not be the first name on everyone's team sheets when they think of the best Brazilian football players, but Dani Alves, currently at Paris Saint-Germain, is the Brazilian who has won the second highest number of club trophies. The only player to have more than him? No not Pele, not Ronaldinho, not Ronaldo, it's actually recently retired left back Maxwell.
You might be wondering why Maxwell isn't on this list instead of Alves. Yes he may have won more club trophies, but his lack of international appearances and fewer club appearances suggest he's not quite at the same level as Alves, who is regarded as having been one of the best right backs of his generation.
Alves has won the 2007 Copa America with Brazil as well as the 2009 and 2013 FIFA Confederations Cup. His list of individual honours includes being listed in the FIFA FIFPro World XI six times and the UEFA Team of the Year four times.
So who is the best Brazilian player? Dani Alves has won a lot of club honours, but Pele managed to win the World Cup, three times in fact. Pele is held in high regard amongst his fellow professionals and fans alike and his reputation as being the King of football is something that cannot be overlooked, meaning Pele would be my pick.